Registered Massage Therapy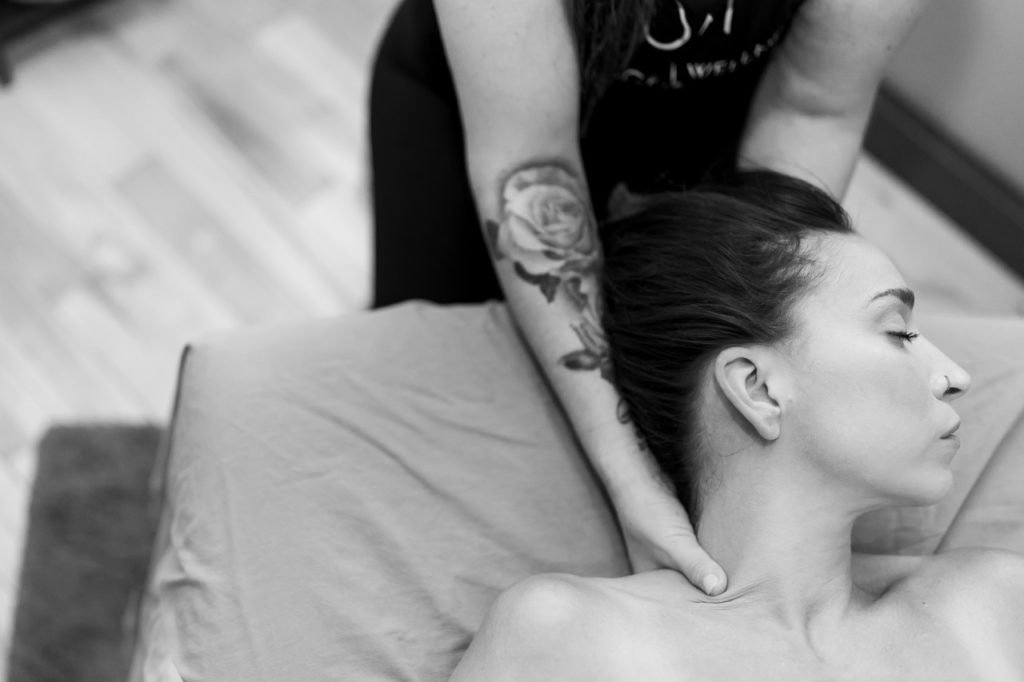 Let us take the very best care of you
 Massage therapy has been a part of health care dating back to 3000 BC! It often has the reputation of being a luxury service to pamper yourself – but it does so much more than help you relax! Massage Therapy is becoming an increasingly popular health care option across Canada, coming in third following dental and vision care when evaluating the usage of paramedical extended health care benefits.

A therapeutic massage can enhance your overall sense of emotional and physical well-being!!
Our goal at OM is to provide Regulated health services, in a peaceful, relaxing atmosphere. Whether you're seeking relief from an injury, chronic pain or to reduce the discomfort associated with everyday stresses.
A Registered Massage Therapist (RMT) is a primary healthcare provider in Ontario. A prescription or referral letter from a Doctor is not required to visit an RMT, however, some insurance companies require this to submit a claim – something worth checking with your insurance company before you book your appointment.
All RMTs are registered with the College of Massage Therapist of Ontario in accordance with the Regulated Health Professional Act and the Massage Therapy Act. Only those registered with the CMTO can refer to themselves as RMTs and is a protected title.
Massage therapy can be an important part of your health maintenance plan!
Massage Therapy can help with discomforts associated with many things!

Anxiety & Depression
Pregnancy
Pain
Carpal tunnel syndrome
Repetitive strain injuries
Decrease stress
Fibromyalgia & Chronic Fatigue Syndrome
Asthma and Emphysema
Arthritis and bursitis
Headaches
Kyphosis/Scoliosis
Insomnia
TMJ
Whiplash
Multiple Sclerosis
Palliative care
Muscle tension and spasms
Strains and sprains
Pregnancy & labour support
Parkinson's disease
Post-surgical rehabilitation
Sports injuries
Tendinitis
Not sure where to start? We offer complimentary consultations. Give us a call or schedule your next your appointment online!

20 minutes $50
30 minutes $70
45 minutes $90
60 minutes $110
75 minutes $130
90 minutes $150
*hst included
Complimentary hot stones & hot towels are offered at every appointment by request!

Click on the "BOOK ONLINE" button below to meet our team!
GIFT CERTIFICATES AVAILABLE!