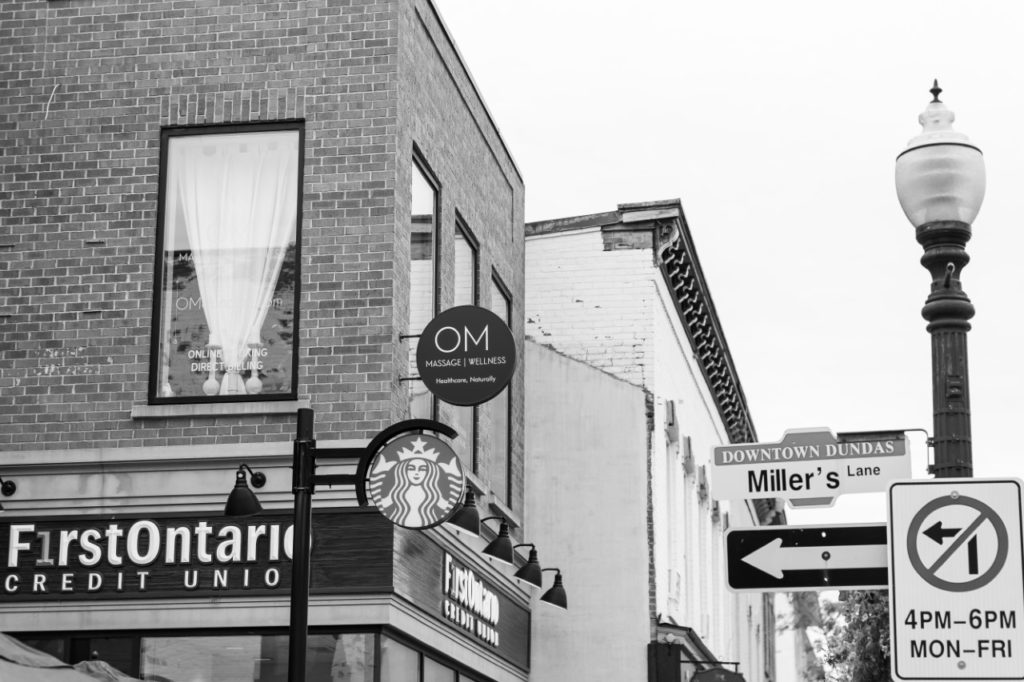 Welcome hOMe!
We are looking forward to meeting you and starting this journey together! Here are some FAQ, but please give us a call or send us an email with any questions!
905-522-3223
hello@OMdundas.com
Booking
We offer online booking services which you can access by clicking any of the "book now" buttons throughout our website. This is the fastest and most efficient way to schedule your appointment. You can also give us a call or send us an email to schedule your appointments.
Once you have scheduled your appointment, you will be emailed a health history/consent form to be filled out at your earliest convenience. This will be sent back us to review prior to your appointment so that you get the most out of your scheduled appointment time.
Our location
We are located at 46 King Street West, suite #201 in Dundas Ontario L9H 1T8. We are above Starbucks and the First Ontario bank, on the second floor of the building. Through the door on the Starbucks' patio, up the stairs and we are the first door on the right. There is elevator access in the back of the building – there's a sign on the door so you won't miss us!
Parking
There is plentiful street parking in Dundas, and many paid lots. There is one directly across the street as well as directly behind our building through the alley beside Starbucks. Please do not park in the small lot directly behind our building, but instead use the large public lots right beside that. If you ever need change for the meter, or help with the parking app – we're here to help!
Insurance & Direct Billing
If you are using health insurance, please have your insurance card with you. Many of our disciplines offer direct billing. If you have any questions about direct billing or anything else, please call us or send us an email.