The role of Coenzyme Q10 in fertility
Coenzyme Q10 (CoQ10) is an important antioxidant in fertility – for both egg health AND sperm health! CoQ10 is powerful antioxidant with a very important role in the body. Let's go deep for a moment here. All cells require energy to function – and this energy is produced by mitochondria, which make ATP using a process called the electron transport chain. CoQ10 is required for the electron transport chain to function, and therefore, for mitochondria to produce the energy that our cells need. 
Certain cells in our body require more energy and therefore contain more mitochondria. These organs include our heart muscle, our liver cells, and our reproductive cells: oocytes (eggs) and sperm. 
Sperm contain mitochondria strategically placed to best power them to get to the egg so that fertilization can occur. CoQ10 has been shown to help with improving low sperm motility and low sperm count, and improve morphology.
The egg has the largest number of mitochondria and mitochondrial DNA copies of any cell. So, healthy and well-supplied mitochondria is very important here. However, it gets a bit more complicated. We know that female fertility declines as we age. When we age, we accumulate reactive oxygen species (ROS) – including free radicals – damage over time. This can lead to dysfunctional mitochondrial. Dysfunctional mitochondria generate less ATP, and contribute to the quality of the eggs. This affects our ovarian reserve (amount of eggs we have), and competence for fertilization and early embryonic development. As well, diminished expression of the enzymes responsible for CoQ10 production have been observed in eggs of older females, and CoQ10 levels decline with age. Along with it being necessary for energy production, it also has critical antioxidant properties, and so can target free radicals, reducing the potential for damage. 
There are lots of other factors involved in female fertility and egg quality. CoQ10 may play an important role. There is promising research in animal studies showing Co10 supplementation delayed depletion of ovarian reserve, and improved mitochondrial activity, resulting in improved ovulation and development. In human studies, CoQ10 supplementation improved ovarian response before IVF or ICSI, and improved ovulation and pregnancy rates in a study that combined CoQ10 with clomiphene. More research is needed to determine the full effects of CoQ10 in humans. 
Sooooo, what does this mean? 
 It means we need more evidence to fully lean one way or the other, in regards to female fertility. It's not a sure thing. On the other hand, there is no evidence that there is harm in using this. Our bodies require CoQ10 and it is present in every cell of the body. With sperm health, the research fully supports supplementing. 
I am fine, and do recommend, that my fertility patients take CoQ10 – depending on the individual case, of course. Are you interested in learning more about CoQ10, and whether it may be a suitable treatment option for your fertility? And more importantly – what else you can do and investigate? Contact to set up an appointment for full support throughout your fertility journey.
References
Ahmadi S, Bashiri R, Ghadiri-Anari A, Nadjarzadeh A. Antioxidant supplements and semen parameters: An evidence based review. Int J Reprod Biomed. 2016 Dec;14(12):729-736. PMID: 28066832; PMCID: PMC5203687.
Ben-Meir, Assaf et al. "Coenzyme Q10 restores oocyte mitochondrial function and fertility during reproductive aging." Aging cell vol. 14,5 (2015): 887-95. doi:10.1111/acel.12368
El Refaeey A, Selem A, Badawy A. Combined coenzyme Q10 and clomiphene citrate for ovulation induction in clomiphene-citrate-resistant polycystic ovary syndrome. Reprod Biomed Online. 2014 Jul;29(1):119-24. doi: 10.1016/j.rbmo.2014.03.011. Epub 2014 Mar 26. PMID: 24813752.
Xu, Yangying et al. "Pretreatment with coenzyme Q10 improves ovarian response and embryo quality in low-prognosis young women with decreased ovarian reserve: a randomized controlled trial." Reproductive biology and endocrinology : RB&E vol. 16,1 29. 27 Mar. 2018, doi:10.1186/s12958-018-0343-0
https://bscb.org/learning-resources/softcell-e-learning/mitochondrion-much-more-than-an-energy-converter/#:~:text=The%20tail%20of%20a%20sperm,to%202000%20mitochondria%20per%20cell.
Feeding your stress – the right way!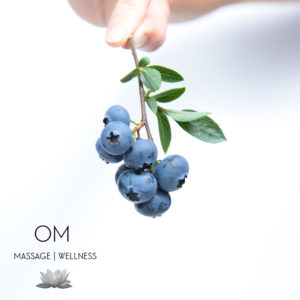 Eating the right foods is especially important during times of stress! Our need for nutrients is increased when stress is high. Stress creates greater physiological demands: more energy, oxygen, circulation, and therefore more metabolic cofactors are needed – in other words, more vitamins and minerals. Whether the stressor is internal or external, real or our own creation or response, it creates demand on the body.
Stress and food go hand in hand. Stress can cause a lack of appetite, or the opposite – over-indulging in food, alcohol, or drugs. Often we turn to comfort foods during these times, which are usually high in sugar or fat and lacking nutrients. We experience indigestion, constipation, diarrhea, leading to even less absorption. Evidence suggests stress can affect micronutrient concentrations, often leading to micronutrient depletion.
All of these habits can be harmful long term, for our body and our mind.
Right now, it may seem impossible to avoid those comfort foods or habits. My suggestion is to fit something in early in the day, to start your day off with something nourishing. Knowing that you've done yourself good can snowball the rest of the day into good things. That usually works for me! It also can be really helpful to follow up some comfort foods with a good, balanced meal. It doesn't need to be perfect, find what works for you and what makes you feel good, and remember that you're doing your body and mind a favour.
Do your best to focus on the following nutrients and the foods they are found in during these times!
Vitamin C
Vitamin C has been shown to reduce anxiety levels and may be an effective addition to the medical and psychological treatment of anxiety.
Vitamin C plays an important role in immune function and improves the absorption of non-heme iron.
There is an increasing body of evidence indicating that psychological stress promotes oxidative stress. Vitamin C is also an important antioxidant and has been shown to regenerate other antioxidants within the body, including vitamin E.
Red pepper
Orange
Kiwi
Green pepper
Broccoli
Strawberries
Brussel sprouts
Tomato juice
Cauliflower
Spinach
B Vitamins
There are lots of important B vitamins! B vitamins all serve specific functions in the body. They are required to maintain a healthy nervous system, balance neurotransmitters, are necessary for energy production, and can be effective in improving mood.
Different B vitamins are found in different foods. Most cereals and grains are fortified with B vitamins. I recommend focusing on a variety of different sources. Foods that contain a number of B vitamins include liver (choose organic), black beans, eggs, squash, soybeans, sunflower seeds, turkey, spinach, almonds, salmon, lentils, and nutritional yeast.
Specific foods for each B vitamin:
B1: Thiamin
Whole grains, fortified bread, cereal, pasta, rice
Trout
Mussels
Acorn squash
Legumes – black beans, soy beans
Sunflower seeds
B2: Riboflavin
Almonds
Fortified oats, cereals
Yogurt, milk, cheese
Eggs
Quinoa
Salmon
Spinach
Sunflower seeds
B3: Niacin
Poultry – turkey
Beef
Fish
Sunflower seeds
Soymilk
Pumpkin seeds
spinach
B5: Pantothenic acid 
Avocado
Sunflower seeds
Eggs
Broccoli
B6: Pyridoxine
Chickpeas
Salmon
Chicken breast
Potatoes
Bananas
Winter Squash
Blackstrap molasses
B7: Biotin
Eggs
Salmon
Sunflower seeds
Sweet potato
Almonds
Tuna
B9: Folate
Spinach
Black eyed peas
Rice
Asparagus
Brussel sprouts
Kidney beans
B12: Cobalamin
Liver
Clams
Fish
Eggs
Milk, and other dairy products
Nutritional yeast
Magnesium
Magnesium status is highly associated with stress levels, with both stress and hypomagnesemia (low levels of magnesium in the body) potentiating each other's negative effects
Legumes (black beans, edamame, kidney beans)
Nuts (almonds, cashews)
Soymilk
Whole grains
Green leafy vegetables (such as spinach)
Avocado
Blackstrap molasses
Zinc
A daily intake of zinc is required to help stabilize cortisol (stress hormone) levels over time  and zincintake has been shown to temporarily inhibit cortisol secretions. Prolonged stress can deplete zinc concentrations in the blood.
Oysters
Beef
Crab
Lobster
Pumpkin seeds
Baked beans
Cashews
Almonds
Recipes – try these out to get a variety of B vitamins, zinc, magnesium, and vitamin C
Mixed Berry Smoothie
·         1 cup frozen mixed berries, or berry of your choice (blueberries, raspberries, cherries, strawberries)
·         1 cup spinach
·         2 tbsp pumpkin seeds
·         2 tbsp sunflower seeds
·         1 tbsp unsulphured blackstrap molasses
·         1 tsp cinnamon or ginger
·         Liquid of your choice (soymilk, cashew milk, or dairy)
·         Optional: ½ frozen banana, ¼ cup steamed cauliflower, ½ cup rolled oats, or ½ avocado) – all add creamy texture
Blend together, adding more liquid or less liquid to get to your desired consistency. Top with tablespoon of almond butter, hemp hearts, coconut flakes, berries, and more cinnamon if you'd like!
Pumpkin Pie Smoothie
·         ½ cup cooked pumpkin puree or cooked squash
·         ½ banana
·         ¼ cup steamed cauliflower or ½ cup rolled oats
·         1 cup spinach
·         2 tbsp sunflower seeds
·         2 tbsp coconut flakes
·         1 tbsp unsulphured blackstrap molasses
·         ½ tsp cinnamon
·         ¼ tsp ginger
·         ¼ tsp nutmeg
·         ¼ tsp cloves
·         Liquid of your choice: milk, soymilk, cashew milk, coconut milk, or chai tea
Add liquid and blend to your desired consistency. Top with 1 tbsp of pumpkin seeds, more coconut flakes, and cinnamon.
Colourful mixed salad:
·         4 cups spinach
·         2 bell peppers, cut into chunks
·         2 oranges or 5 mandarins, peeled and cut into small pieces
·         2 avocados, sliced
·         1/2 red onion, sliced thinly
·         ¼ cup sunflower seeds
·         ¼ cup sliced or slivered almonds
Combine all ingredients in a large serving bowl and toss together.
Optional: toast the sunflower seeds and almond. Preheat oven to 325 degrees F and spread almonds and sunflower seeds onto a baking sheet. Bake about 8 minutes or until lightly browned.
Dressing:
·         1 tsp Dijon mustard
·         2 tbsp nutritional yeast
·         1 small clove garlic, finely chopped
·         2 tbsp apple cider vinegar or balsamic vinegar
·         ¼ cup olive oil
·         Pinch of salt and pepper
In a small bowl combine the garlic, vinegar, nutritional yeast, mustard, and salt. While whisking, pour the olive oil into the bowl in a thin stream, and continue whisking until all the oil has been added and the dressing is smooth. Pour over salad and mix well together.
Stuffed sweet potatoes
·         6 small sweet potatoes
·         1/3 cup quinoa (makes 1 cup cooked)
·         1 small onion, diced
·         2 bell peppers, diced
·         1 tomato, diced
·         2 cups black beans or 1 can black beans, rinsed and drained
·         1 tsp salt
·         ½ tsp cumin
·         2 tsp chilli powder
·         1 ½ tsp paprika
·         3 cloves garlic
·         2 tbsp lime juice
·         Optional additions: cheese, sour cream, greek yogurt, or non-dairy alternative, guacamole, salsa, fresh cilantro
·         Optional: instead of quinoa, use rice
1.    Preheat oven to 400 degrees F. Line a baking sheet with foil.
2.    Bake the sweet potatoes: prick the outsides all over with a fork, place on prepared baking sheet, and bake until tender: 45 minutes-1 hour. Remove from oven and let rest
3.    While sweet potatoes are baking, cook quinoa: add ¼ cup of quinoa to 1/2 cup water, bring to a boil uncovered, and then reduce to a simmer for 10-15 minutes. Remove from heat and cover to steam for additional 5 minutes.
4.    Prepare filling: heat avocado oil or coconut oil in a large skillet. Add onion, bell pepper, salt and cook for 8 minutes. Add garlic, chilli powder, cumin, paprika, and tomatoes. Mix well and cook for additional 5 minutes. Stir in black beans and quinoa. Stir and cook for 2 minutes. Remove from heat and add in lime juice. Add more seasoning to taste.
5.    Once sweet potatoes are cool enough to handle, cut a slit into the top. Open the split with a fork and fluff the insides, making space for the toppings. Stuff with the filling you've made. (approx ½ cup filling per potato)
6.    Return sweet potatoes to oven for additional 5 minutes to heat all together.
7.    Enjoy!
Recipe adapted from: https://www.wellplated.com/stuffed-sweet-potatoes-black-beans/
The Magic of Touch and Breath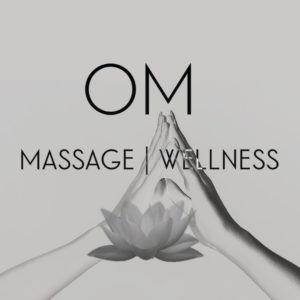 As we move through this COVID-19 experience together, everyone here at OM (as always) want you to feel as connected to the world, and each other as possible.
Some of us are experiencing feelings of isolation and anxiety. Others are reveling in this time of solitude and quiet – enjoying every second of this time to be in your mind, your heart, and your space.
For those who are not loving all of this– this is for you!
Humans are interactive, affectionate, social creatures. Looking at other mammals in the wild! They spend their days cleaning each other, playing, or piled together in a heap somewhere. It is no surprise many of us are having a difficult time with the current situation- especially for those who live alone.
Skin-to-skin contact is vital for emotional, mental, and physical health. There are too many studies on this to list – but you can google the topic or come and talk to me anytime – being an RMT, touch is my jam!
It's stressful for humans to be isolated and without touch for long periods! Touch doesn't have to be sensual, it can be a handshake, a pat on the back, or a friendly hug. Studies have shown that missing out on touch can have serious long-lasting effects!!
So how do we approach this issue with our current quarantine/isolation situation?
Touch and breathing!
Both touch and diaphragmatic breathing stimulate our Vagus nerve. Why is this important? Here's some info:
When you experience a stressful situation (isolation, scary virus, financial unknowns, stuck at home with unfavorable company, etc.), your sympathetic nervous system or SNS (fight or flight response) releases cortisol (often coined, "the stress hormone").
Cortisol is a helpful hormone – until it goes haywire! When cortisol levels don't drop back down the way they're supposed to overnight, your body ends up stuck in fight-or-flight mode which can lead to a plethora of health problems!
Your body ends up in tunnel vision mode, focusing on getting away from the stress/threat/scary thing or situation and turns off/down some essential functions to help your body focus allllll of its attention and energy on the immediate problem. This is bad for your body and can lead to chronic inflammation, cancer, digestive issues, weight gain, etc.…*insert super long list*
This is where touch and/or the wonder of deep breathing come in to SAVE THE DAY!
Touch encourages the release of "feel good" hormones in our body, serotonin, dopamine, and oxytocin. Touch stimulates pressure receptors that communicate with your Vagus nerve, sending signals to your parasympathetic (PNS), "rest and digest" nervous system. When your SNS (fight or flight) turns down allowing your PNS to kick in, your blood pressure and heart rate decrease and allows for homeostasis, or balance to return to your body. *Your PNS (rest and digest) doesn't kick in and take over to calm your body down, your SNS (fight or flight) must be turned down for your PNS to work properly*
Living alone with your plant family? No problem!! BREATHING STIMULATES YOUR VAGUS NERVE TOO! Diaphragmatic, or abdominal breathing stimulates this nerve and lowers your stress response!
If you're a yogi like me or have ever found yourself in a class where they incorporated breathing practice – you've felt the incredible effect diaphragmatic breathing can have on your body, mind, and connection.
Any type of deep, slow breathing can have a positive impact on activating your parasympathetic nervous system actually and instill a sense of peace and calm.
LET'S TRY IT!
Sit up tall wherever you are. Place one hand on your heart and another on your belly around your bellybutton. Now take a deep breath. Picture your breath is a colour. Visualize the air traveling through your mouth, down your throat, into your lungs – filling them from the top allll the way to the very bottom of each lung lobe.
Feel your body expand as it fills with breath. Exhale and follow the breath as it retraces its steps and leaves your body. Let your shoulders fall away from your ears.
Do this 5 times at a pace that feels right for you.
Stay tuned to our social media pages for some videos coming soon. Thank you for taking the time to read this. <3
I miss you all, hope everyone is well, and cannot wait to get back to work providing a wonderful space for everyone to be together again.
 — Rebecca Wasilewski
Dealing with Stress in High Stress Times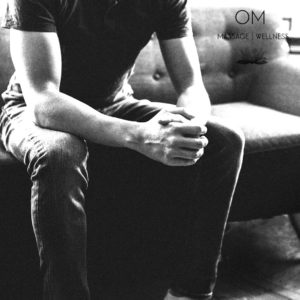 In a time where everything is uncertain, stress becomes abundant and shared by all.
The COVID-19 pandemic is affecting each one of us in some way. There is heightened awareness, concern, anxiety and fear. Loss of routine or a job, and isolation can lead to depression. A sense of loss or feeling like you have no control is common. We may find that we are not coping with problems as well as we usually do.
This is normal. This is okay. It is important to acknowledge that the feelings you have are real, to validate them, and – most important- to try to lessen the intensity of them.
Once you become aware of your feelings, what can you do to address them?
Check in with yourself to see how these thoughts are affecting your body. Are your shoulders hunched? Is your jaw clenched? Take a second to shake your body free, to smile.
Notice which thoughts keep coming up. Explore these thoughts, try to find out where they are stemming from. It can help to talk to someone about them, write them out, or say them out loud to yourself – these options all can offer a new perspective to what you're thinking. This also helps to get them out of your head and maybe out of your system!
Reframe your thoughts. Reframing thoughts helps to empower us and gives us back control in our situation. This changes the stress from a THREAT into a CHALLENGE. A challenge is an obstacle that we can confront and overcome. For example: taking "I am being forced to stay at home, I can't do what I am used to doing, my schedule is disrupted" and turning it into "I am staying at home to reduce the chance of spreading the virus, to do my part to keep my family and community safe, each day that I practice this, I help."
Deeply. Breathe love in, breathe love out. Set a timer to go off every hour and spend 2 minutes taking deep breaths. Our sympathetic nervous system is activated during times of stress – breathing deeply activates our parasympathetic state, allowing for rest.
Nourish yourself. In any and every way you can. Eat good food. Take care of yourself. Stretch, allow for movement, tell yourself nice things. Do things that make you feel good.
Practice positivity. My favourite way to do this is through gratitude journaling. Every morning, before bed, or any chance you can, write down 2-5 things that you are grateful for. This works to bring your thinking from automatic negative, to more positive. It also allows for reflection on your day and your situation.
We are in weird times. Whether you're working from home, not working, educating and entertaining young ones, focusing on yourself – our lives have been shaken up. Reflect on how you're feeling, mentally, physically, emotionally. Reflect on how the world feels. Reflect on anything that comes up. Again, I always recommend a journal for this, but you can do this through any measure: talking outloud, talking to others, through painting, singing, drawing, photography, or try making a collage.
Above all – Be kind to yourself and to others. This is new territory for all of us, and we are all facing different challenges. Do your best to remove any pressure you may have put on yourself, and try to stay away from comparing situations. Remember that we are all in this together.
UP NEXT:
I will be sharing a guided meditation that I use frequently to help with grounding and obtaining a parasympathetic state – stay tuned! I will also soon share which nutrients are important in times of stress, some favourite recipes, and more helpful tips to address our mental health during these times!
— Dr. Lydia Kovacs
COVID-19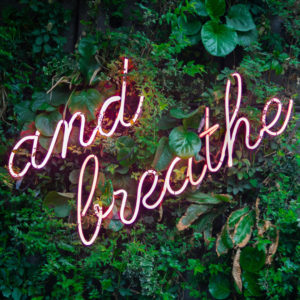 We are all feeling the impact of COVID-19 The unknown can be terrifying. Feeling like things are out of control, can leave us feeling powerless. I urge everyone to practice focusing on what they can control. Start by taking a deep breath.
As a society:
Educate: focusing on the facts, from reliable sources (such as the World Health Organization – who.int/emergencies/diseases/novel-coronavirus-2019/events-as-they-happen). Stay away – or better yet: take a break from social media. Exaggerations cause panic. Don't spread panic.
Show empathy and caring for those around you when you are out.
Wash your hands, regularly, effectively, as soon as you enter any building. Wash for at least 20 seconds, and scrub!
If you are sick, minimize your exposure to others to avoid spreading illness. Although many young and healthy people will not experience the more severe symptoms of the disease, do your part for friends and neighbours by social distancing. You could become a vector of the virus and spread to those that are elderly, immune-compromised, or pregnant. If you are ill in any way and you spread this to others, they can become more susceptible. Be smart and limit social gathers and practice social distancing as much as possible.
Be mindful of your hygiene practices Greet with a wave rather than a handshake.
Stay connected to loved ones and to the community – if you're out buying groceries, buy local and support your small businesses! Buy coffee from a local shop, bread from your bakery.
As an individual, there is so much you can do, to both minimize your exposure and boost your immune system:
Clean your cellphone and surfaces you touch regularly
Avoid touching your face
Boost your immune system: berries, vegetables and fruit in every colour – contain lots of vitamins and minerals that our immune systems need
Reduce sugar and alcohol intake
Garlic, rosemary, oregano – these all have antiviral properties. Use them in cooking, make some tea, consume them regularly.
Bone broth – helps to heal the gut, provides the body with nutrients that our immune system needs. Make some bone broth, using organic bones, and lots of garlic and vegetables! (Recipe below)
Practice stress-reduction: practice yoga at home, mediate for 5 minutes daily. Increased stress can make us more susceptible to illness, as stress can lower the function of our immune system
Sleep – our bodies need adequate sleep to properly respond to stress, and for our immune systems to work optimally. Aim for 7+ hours of sleep
Breathe
If you have been in contact with someone with the corona virus; if you think you might have corona virus – call Telehealth: 1-866-797-0000 or Hamilton Public Health COVID-19 hotline at 905-546-2424 ext 7970.
As a healthcare practitioner, I will continue to keep my clinic space clean and a safe space for healing, working to prevent the spread of COVID-19. Hygiene is and always will be a solid and constant practice of mine. My goal is always to keep you safe, healthy, and informed.
Bone Broth:
Ingredients
2 lbs bones from a healthy source – organic, free-range if possible
2 chicken feet (optional) (I buy mine from Nature's Emporium)
1 L water
2 stalks of celery
2 tbsp apple cider vinegar
2 onion
2 carrots
1 head garlic (peeled)
1 bunch parsley (optional)
1 tbsp salt (optional)
1 tsp peppercorns (optional)
1 piece ginger (2 inches) (optional)
2 pieces fresh turmeric root (optional)
herbs and spices to taste (optional)
Directions:
Bones: you can either buy bones to make bone broth, or buy meat and save the bones (for example, buying an organic chicken, chicken legs, cooking and keeping the bones for soup). If you are using raw bones, especially beef bones, it improves flavor to roast them in the oven first. Place them in a roasting pan and roast for 30 minutes at 350°F.
Place the bones in a large crock pot or stock pot
Pour cold water and the vinegar over the bones. Let sit for 20-30 minutes in the cold water. The acid helps make the nutrients in the bones more available.
Rough chop and add the onion, carrots, and celery to the pot. Peel garlic and add.
Add any salt, pepper, spices, or herbs, if using.
Stock pot: bring the broth to a boil. Once it has reached a vigorous boil, reduce to a simmer and simmer until done. Crock pot: turn heat to low.
Cook for 10+ hours
If you are using bones that are not free-range or organic: while cooking, fat will rise to the top while cooking. Remove this with a spoon and continue cooking.
During the last 30 minutes, add more garlic and parsley, if using.
Remove from heat and let cool. Strain to remove all the bits of bone and vegetable.
Store in glass jars, or freeze in ice cube trays and use whenever you're cooking: stir fries, rice, quinoa, or use as a base in any recipe. You can also consume on its own daily: drink ½ cup daily.
Hearty Sweet Potato Slow Cooker Soup
Playing around with ingredients on hand lead me to discover the most delicious recipe! The best part was how much soup we had left over, when we felt like we'd already had 2 bowls each! (you'll go back for at least a spoonful – we guarantee it, haha) The entire recipe only costs a few dollars and leftovers freeze like a dream! Full of nutrients and protein! We are big on colourful food here at OM! Give it a try and let us know what you think!
Ingredients:
1 carton of no salt added chicken broth
1/2 cup uncooked lentils
2 bay leaves
1/4 cup dill (we don't always add dill and its still delish)
lemon juice
1 tbsp olive oil
2 onions roughly diced
5ish stalks of celery
3ish carrots
3 sweet potatoes (large) peeled and cubed
water
*ingredients are rough so that you can add more of the flavours you prefer
Add all of these ingredients to your slow cooker and fill the rest of the way with water. Cook on high for 3-4 hours.
Use a submersible handheld blender *remove bay leaves first!!* Garnish with a few squeezes of fresh lemon and sprinkle with parmesan cheese!

Naturopathic Medicine and Fertility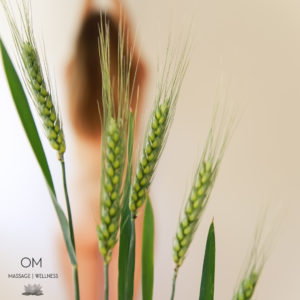 Naturopathic Medicine goes hand-in-hand with your fertility health. No matter where you are in your fertility journey- if it's something that is starting to cross your mind, if you're preparing to start trying, or if it's something that has unfortunately and/or unexpectedly become a stressor in your life –  naturopathic care can be a key addition, from preconception, throughout pregnancy, and post-labour.
Future fertility thoughts
If the thoughts of creating little ones has started to cross your mind, or if you're looking to get pregnant in the next couple years. Now is the time to start thinking about your fertility. Often in the years before this time, our only thoughts of our fertility surrounds how NOT to get pregnant. Unfortunately many couples find that once they start trying, the pregnancy doesn't come as easily as we were scared into thinking it would.
If you're on or have been on birth control, if you experience painful periods, if you're dealing with high amounts of stress, insomnia, fatigue, acne, hair growth or loss – it's time to take a deeper look into making some adjustments in your health and to your life. These can all have an impact on your fertility.
Preparing to Try
Did you know that the cycle of the egg in preparation for ovulation is 90 days? During this 90-day period before an egg reaches full maturation, the eggs are changing and preparing for ovulation. What you do during this time period affects the health of your eggs! SO, in reality, if you're trying, or preparing to try – you should be preparing AT LEAST 90 days in advance.
We can't forget male fertility, if it's a factor in your personal fertility journey. Men – you're not left out of this. Men produce millions of new sperm every day, but these sperm also take 60-90 days to fully mature. They must also be kept healthy as they are subject to whatever conditions the rest of the body is exposed to.
Therefore- in the case of male and female fertility – both men and women should consider making changes to their diet and lifestyle if they are looking to increase the chances of conception. Once these healthy changes are made (such as quitting smoking, consuming caffeine and alcohol in moderation, exercising regularly, eating more fruits and vegetables and less processed foods), it takes approximately 90 days for these changes to appear in eggs and sperm.
Experiencing infertility
For those who may have started to try with high hopes, only to have them dashed month after month – this can be devastating to mental health, adding stress, uncertainty, and questioning. Infertility is technically the inability to achieve a pregnancy after 6 months if you're over 35 years old, or after 1 year if you're under 35 years old. This means that a full fertility workup with your family doctor, or referral to a fertility clinic, is not made until after this time-frame. However, if you're ready to start a family, you don't need to wait this long to start digging into what may be going on.
Naturopathic medicine can help in optimizing sperm motility, morphology, overall counts, and DNA fragmentation rates. It can help regulate menstrual cycles, and improve egg quality. Naturopathic medicine can help get to the root of why you may be experiencing fertility issues, by investigating possible causes, such as polycystic ovarian syndrome (PCOS), misinformation surrounding the best time to conceive, thyroid dysfunction, effects of high stress, or luteal phase defects. Naturopathic doctors help to figure out the cause, all while educating you along the way. They key is to uncover what may be preventing a couple from conceiving, and addressing these underlying causes of infertility.
Fertility challenges can have large physical and emotional impacts on both men and women. The conventional approach is often frustrating and can leave people feeling confused, unsure, and like they have no control. Naturopathic medicine can help people face their fertility challenges head on, giving them knowledge, power, and allowing them to take back control over their situation.
Typically the naturopathic approach takes a minimum of three-four months – the time it takes for egg and sperm maturation – and utilizes a holistic approach involving nutritional and lifestyle counselling, herbal medicines, proper supplements and acupuncture. This plan will be based on who you are as a person, and where you are in your fertility journey. You can, and should, add in naturopathic medicine, no matter where you are!
Dr. Lydia Kovacs is a licensed Naturopathic Doctor passionate about mental health, mood, the optimal fertility journey, and healthy, happy digestion. She believes that at the center of many health concerns is stress and her goal is to help with the management and reduction of this in order to impact all other aspects of life: including hormonal balance, sleep, mood, digestion, and pain.
Dr. Lydia uses treatment methods such as nutritional counselling, supplementation, herbal remedies, acupuncture and Traditional Chinese Medicine as well as motivation interviewing to provide a truly holistic assessment and treatment plan that works with you, for you.