Samantha Danville RMT

Samantha Danville was introduced to the world of medicine at a young young age and worked as an Emergency Care Technician in northern Alberta.
She prioritizes looking closely at patient history and background before making a comprehensive care plan for her clients. She believes in maintaining homeostasis (which is the on going process of maintaining equilibrium/balance inside and outside the body) helping to reduce postural and structural dysfunctions.
Samantha thrives in challenging, dynamic situations. She enjoys treating a variety of medical conditions along with muscle and tissue, bringing a wide range of modalities to her treatment in order to help with breathing, circulatory disruption, neurological defecits and more.
Samantha maximizes the use of swedish massage techniques to hone in on muscles and other structures, releasing tension, fascia and trigger points to help ease generalized and specific pain.
Samantha is fun loving and believes in bringing an energetic approach to her clients!
Andy Dubé

Hi my name is Andrew Dubé and I live to empower people on their road to wellness. My motto is, "The depth and breadth of your rest determines the height and flight of your rise! "
I have been a Registered Massage Therapist for 5 years. I have also been involved in the wellness field for the last 15 years as an Exercise Specialist and Rest/Revival Lifestyle Coach working with a clientele of mostly women aged 35-70 helping them stay strong, stand tall, stress less and sleep like a kid again!
I like to think of a good massage as opening a window and I believe that this window stays open longer if we add a little bit of authentic stability and breath.
I love working with clients that have some combination of head, neck and shoulder pain, loose joints/ligaments, sleep issues, poor posture, headaches, jaw tension and breathing issues.
I am in transition with my family from Toronto where I am presently winding down my Personal Trainer business and working as an RMT with the award winning clinic Aches Away.
I look forward to building my local practice with Om wellness, settling comfortably into Dundas and walking to work!
Mays Ibrahim RD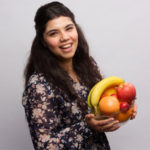 Mays Ibrahim is a dynamic Registered Dietitian and owner of Colourful Nutrition. She is based in Hamilton, Ontario. She specializes in weight management and chronic disease prevention. In her practice she translates complex evidenced based scientific information into practical everyday lifestyle changes that are specifically catered to her clients health needs.
Mays graduated from Brescia University College which is affiliated with Western University in London, Ontario, with an Honors Specialization in Nutrition and Dietetics (HBSc).
She completed her internship through the competitive Diploma and Dietetic Education and Practical Training program based in the School of Food and Nutritional Science at Brescia University College. Where, she completed hundreds of supervised dietetic practice hours, under highly qualified Registered Dietitians across Ontario in Hospitals, Long Term Care Homes, Family Health Teams, Public Health Units and Corporate Organization.
She is a member of the College of Dietitians of Ontario and Dietitians of Canada.
Although Mays is located in Hamilton, ON she provides nutritional counselling across Ontario. Appointments can be booked one-on-one, in small groups or online. Get in touch with Mays to learn more about which nutrition package is best for you. Schedule your next appointment with Mays at Namaste using our online booking site!
Antonio Iavarone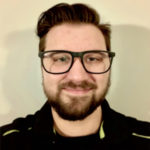 Antonio obtained an Advanced Diploma in the Massage Therapy from Mohawk College. His passion for sports, health and well-being are the key drivers of his practice.
Antonio has experienced the benefits of massage therapy first-hand pertaining to sports-related injuries. He is keen on helping others' healing, enabling them to return to their active lifestyles and favourite activities as soon as possible.
Antonio is a strong believer in the healing benefits of massage therapy, and he is focused on ensuring his clients receive the best treatment possible. He is certified in treating both concussions and post concussion syndrome.
Antonio's unique treatment style focuses on releasing tension in the fascial layer before targeting muscle tension. Treatments will include using techniques such as; deep tissue massage, trigger point therapy, fascial stretching and joint mobilization.
Kim Keresturi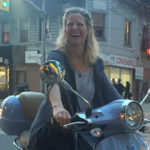 Hi I'm Kim. I'm a wellness seeker, yoga and movement enthusiast, Inner Presence coach, and RMT. What I most love to do: hike, dance, travel, sail, laugh, enjoy music and spend time connecting (in real time and space) with my loved ones. 🙂
I've had a long time therapeutic massage practice which draws upon my knowledge of Lomi Lomi massage, direct and indirect fascial techniques, reflexology, Reiki, Mayan abdominal massage and Swedish Massage techniques.
I place great emphasis on creating a safe,nurturing space for you to unwind –whether it be in the context of a therapeutic session or in a relaxation massage. I bring an intuitive and compassionate awareness into my work — listening to your words and your body.
I'm here at OM on Wed afternoons, and Thursdays 10-6.
I look forward to meeting you, or seeing you again!
Warmly, Kim
Lydia Kovacs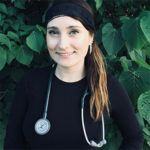 As a licensed naturopathic doctor, my goal is to help you bring wellness to your life.
A love for food led me to attend school to become a dietitian. I was able to learn just how much proper nutrition affects our quality of life and how it influences health and disease. I wanted to learn more about what we can do naturally and in our everyday lives to achieve our optimal health.
This is when I discovered naturopathic medicine, and I was hooked. Naturopathic medicine is about listening to the body and mind to determine the true underlying cause of symptoms. It means taking apart each section and rebuilding, step-by-step, putting in new foundations, proper diet and routine, and using treatments such as acupuncture, botanical medicine, hydrotherapy and homeopathy to help the process along the way.
This is a journey that I enjoy taking with my patients, working together to find a method that works best for them. My role in your health is that of support; together we will create a plan that will help regain balance and harmony back into your life. My goal is to meet you where you're at, and to help you along with every step. My duty is to determine the cause of your symptoms and to help you learn and listen to what your body is telling you.
After completing my undergraduate in Applied Human Nutrition (2012), I graduated from the Canadian College of Naturopathic Medicine (2017). While at school I had the opportunity to volunteer with Naturopaths without Borders and spent a week in Haiti providing care. This helped shape my opinion that naturopathic medicine should be available to all. In addition I completed doula training for naturopathic doctors, and am passionate about empowering women before, during, and after pregnancy. In my practice, I have experience with addressing digestive issues, infertility, stress management, and mental health concerns.
Melissa Lawler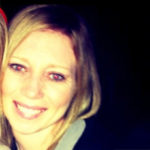 Melissa graduated from Western University with a Ba in Kinesiology in 2002. She then went on to study radiation therapy at Michener Institute/University of Toronto.
After graduating, she moved to Manchester England to work at one of the largest cancer hospitals in Britain for a year. When she moved back to Canada, she discovered a new passion in osteopathy and enrolled at the Canadian Academy of Osteopathy in 2011. She graduated in 2015 with her Masters in Practice diploma of Osteopathic Manipulative Sciences (M.OMSc).
Melissa is a member of the Ontario Osteopathic Association and is also a registered member of the Canadian Institute of Classical Osteopathy.
Josh Mitchell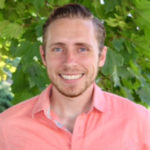 Josh Mitchell has worked as a wellness coach in the field of adult mental health since 2011. A lifelong passion for exercise and athletics has brought him to yoga. Strength, balance and flexibility anchor his practice on and off the mat. Josh also enjoys that yoga is a non competitive space free of ego where the mind can find stillness. When he began practicing regularly, Josh discovered an ease of movement and a sense of community.
Stephanie Muir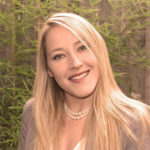 Stephanie Muir has been a member of the College of Massage Therapists since 2009. Throughout her career she has enjoyed expanding her knowledge of massage therapy by specializing in mental health, prenatal/postnatal massage and sports therapy. Stephanie also offers hot stones, acupuncture and cupping in her treatments. Whether your looking to relax for an hour or have a deep tissue massage Stephanie can adapt her treatment to suit your needs.
Zari Robach

Zari was born and raised in France, and her passionate & explorative nature has led her to travel the world & live in different parts of the globe, where she studied & worked with world-renowned teachers. Nature has always been Zari's root & foundation and has inspired her to help people with their well-being. Zari carries over 40 of experience in Nutrition, Self-Help, Meditation, and, of course, Reflexology, after having suffered of severe lower pain for decades.
So, take your first step today and put your feet in Zari's caring hands.
Amy Sloan RPN RMT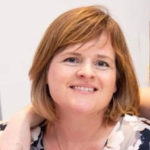 Amy has been treating clients with specialized and compassionate care for over 3 years. She has been working in health care for over a decade, with a focus on long term care residents. She brings a calm presence and cheerful kindness to every appointment.
Rebecca Wasilewski RMT RYT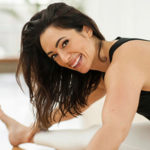 Hi, I'm Rebecca Wasilewski. From very early on I knew that I was meant to help people. It is no surprise to me how my life has evolved! I am a nature-loving Registered Massage Therapist, Yoga Teacher, entrepreneur, wife, mom, daughter, sister and friend. Becoming a manual therapist and yoga teacher was a natural progression from growing up around the Taoist Tai Chi Society with my grandad, who taught for many years. It introduced me to the relationship that exists between anatomy, mindful movement and well-being at a very young age. I live my life respecting this balance.
I began my career as an RMT in 2015 graduating with an Advanced Diploma in Massage Therapy, with Dean's honours. I have trained with the Dr. Vodder School of Manual Lymphatic Drainage, and have furthered my education and training pertaining to perinatal and infant massage.
I am a long-standing volunteer with the Hamilton Wentworth District School Board and an active volunteer with the Cancer Assistance Program. I am excited to be a contributing co-author to the book, "You Have So Much Potential, Inspiring Healing In Your Client's Transformation", to be published in 2019.
My journey with yoga began as a way to continue focusing on physical fitness and heal my body on "rest days" from the gym, but I learned very quickly that yoga was much more than that. I fell in love with the practice.
I opened OM Massage & Wellness because I wanted to share my passion for anatomy, yoga and Massage Therapy with my clients and my community!